Brush after cuddles, vacuum daily – is your Shih Tzu a non-shedding pup? With their long, flowing locks, it may seem like you're constantly sweeping up fur tumbleweeds. But Shih Tzus shed moderately compared to heavy shedders like Huskies.
While their silky coats won't bury you in your hair, proper grooming is vital to managing shedding. Daily brushing removes loose hairs and prevents tangles and matting, which lead to excess shedding when broken.
Your Tzu's health also plays a role. Issues like allergies or thyroid problems can increase shedding. As seasons change, light blowouts prepare their coat. And when stresses shed old hair, that vibrant new growth keeps their locks lush.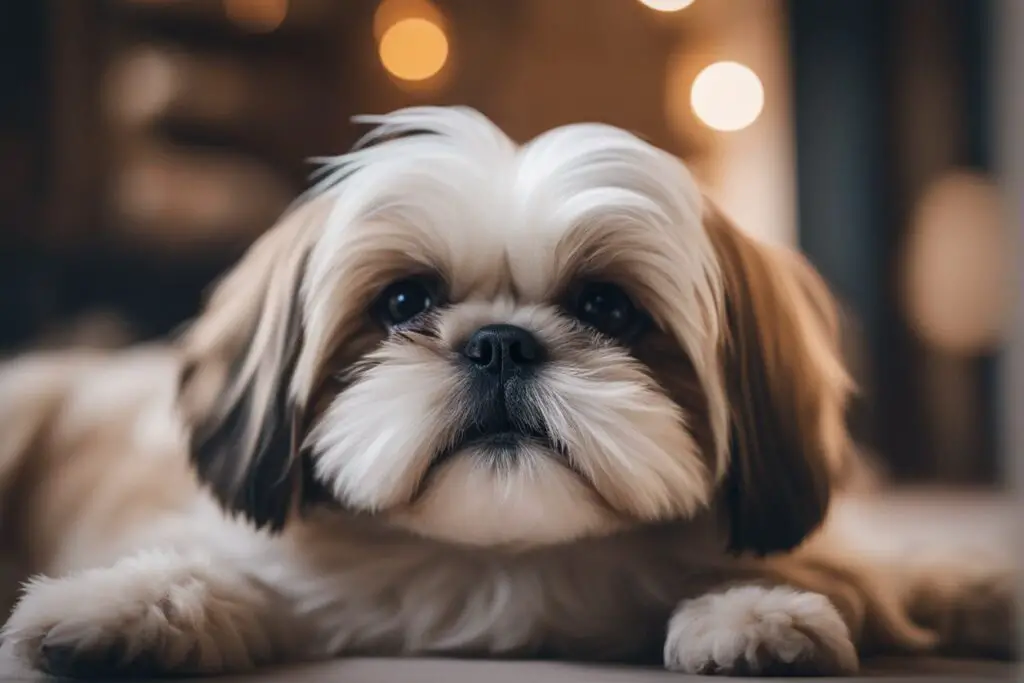 So while Shih Tzus shed year-round, it's manageable with regular brushing. A small price to pay for all the joy these lionhearted charmers bring! Keep up with grooming, give them lots of TLC, and your Shih Tzu's flowing coat will keep their spunky spirit on full display.
Shih Tzu's Double Coat and Shedding Frequency
The Double Coat Phenomenon
Shih Tzus sport a unique double coat. This means they have two layers of fur:
A soft, fluffy undercoat
A long, silky outer coat
This double coat is more than just a fashion statement. It plays a significant role in the shedding pattern of these cute canines.
Shedding Pattern Unveiled
Unlike single-coated breeds that shed all year round, Shih Tzus follows an unusual shedding pattern due to its double-coat structure. They typically shed their undercoat twice a year, usually during seasonal changes.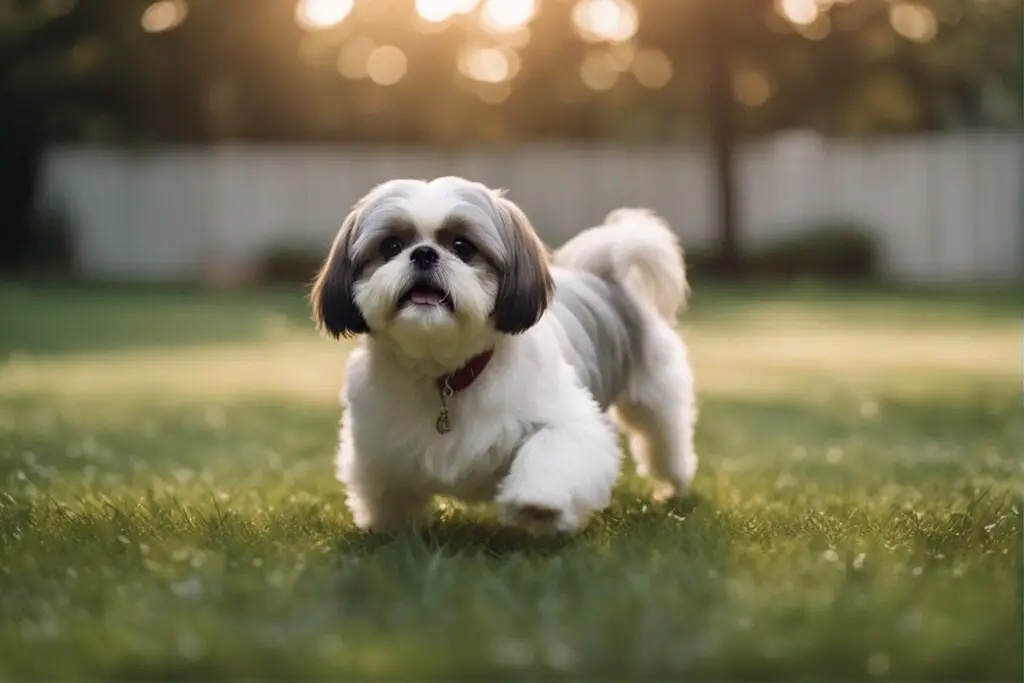 Breed Comparison: Shedding Showdown
Let's compare this with other breeds:
| Breed | Shedding Frequency |
| --- | --- |
| Labrador Retriever | Year-round |
| German Shepherd | Twice a year |
| Shih Tzu | Twice a year |
Despite having long coats, Shih Tzus don't shed as much as some short-haired breeds!
Seasonal Impact on Shedding
The seasons play a big part in the shedding frequency of Shih Tzus. Their double coats act as insulation against both cold and heat. So when seasons change, they shed their old undercoat to make way for a new one suitable for the upcoming weather conditions.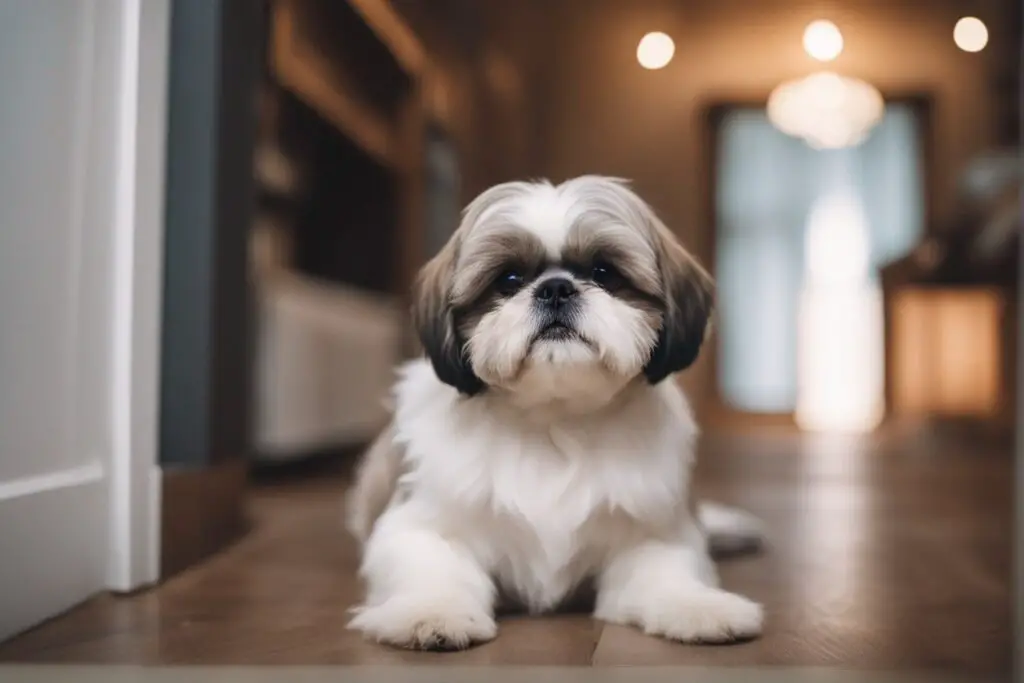 In essence, do Shih Tzus shed? Yes! But it's not as frequent or noticeable as other breeds, thanks to their unique double coat structure.
Grooming Techniques for Managing Shedding
Regular Brushing Matters
Brushing your Shih Tzu regularly can help manage shed hair. It removes loose hairs and prevents matting which can lead to excessive shedding. A bristle brush works best on their long fur, reaching down to the hair shaft and pulling dead hairs from the hair follicles.
Professional Grooming Services
Don't underestimate the role of professional grooming services. They know how much hair a Shih Tzu sheds seasonally and can help control it. These experts use specific tools like de-shedding brushes or combs designed to remove excess hair efficiently.
Tools for Shedding Control
Invest in good quality grooming tools. Here are some suggestions:
De-shedding brushes: Removes loose hairs effectively.
Combs: Helps detangle long fur and reduces breakage.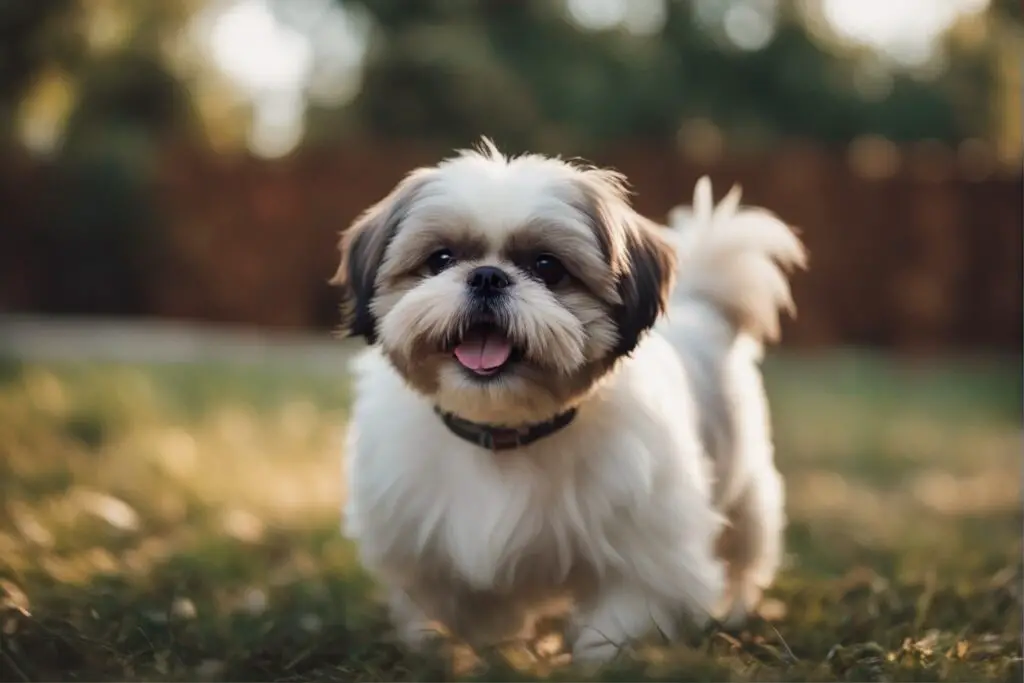 Remember, using the wrong tools might damage the guard hairs causing more shedding.
Bathing Routines
Bathing routines also influence shedding control. Too much bathing strips off natural oils from their skin, causing dryness and dander, leading to more shedding. On the other hand, insufficient cleaning allows excess hair to accumulate, leading to mats.
Shedding Patterns in Different Life Stages
Puppy vs. Adult Shih Tzu Shedding
Puppies of the Shih Tzu breed are a different ballgame. Their baby hairs are often replaced by an adult coat as they grow, making this phase a high shed season. But don't sweat; it's just a transitional phase.
Fast forward to their adult years, the shedding slows down. The adult coat is thicker and tends to hold onto loose hairs better, reducing the amount of visible shedding.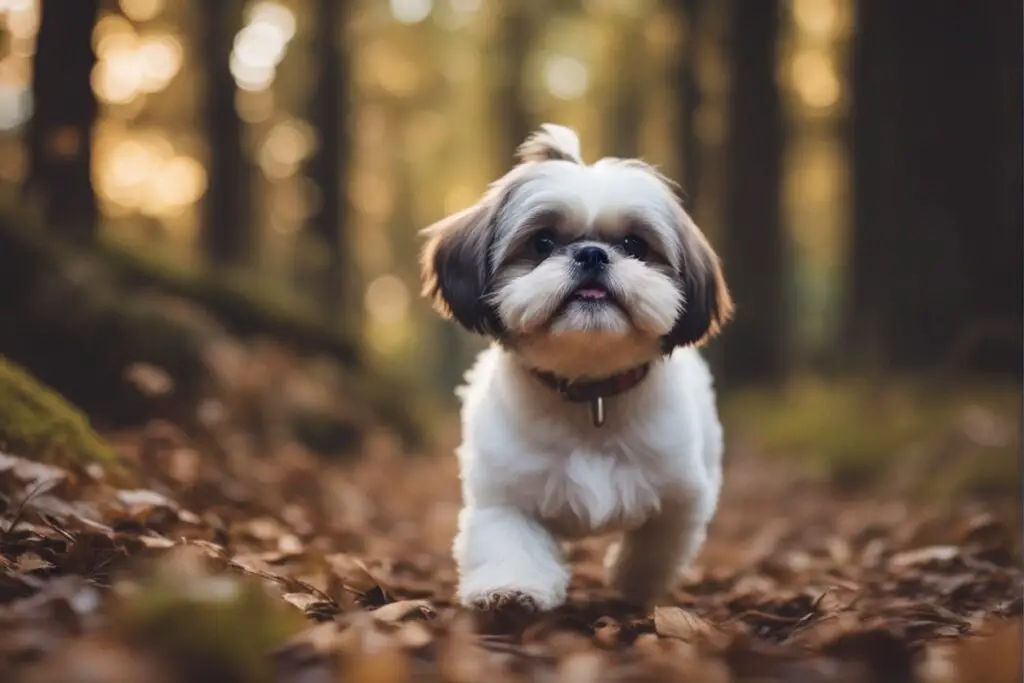 Aging and Its Impact on Shedding
As your Shih Tzu ages, expect some changes in its coat. Age can cause tangles and more frequent hair loss due to health conditions or hormonal changes. Regular grooming can help manage these situations.
Puberty and Coat Changes
Puberty plays a significant role, too, in this shedding saga! Hormonal changes during this stage can alter the texture and volume of your dog's coat. You might notice more hairs during this time – it's all part of growing up!
Early Grooming Habits Matter
Establishing early grooming habits is like hitting two birds with one stone: keeping your pup neat while controlling future shedding issues. Brushing helps remove loose hairs before they end up on your couch or carpet.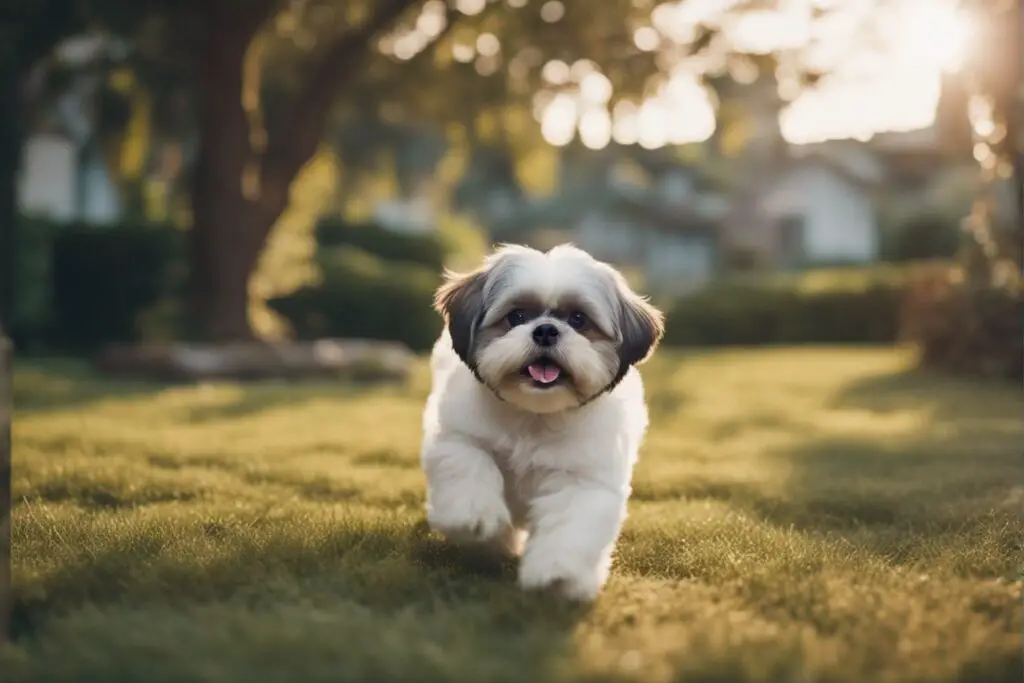 So here's the lowdown:
Puppies shed their baby hairs as they transition into adults.
Aging dogs may experience increased shedding due to health conditions or hormonal changes.
Puberty can bring about noticeable changes in your dog's coat, including increased shedding.
Establish good grooming habits early on for easier shedding management throughout your dog's life.
Shedding patterns vary among breeds, but understanding these phases will make dealing with your Shih Tzu fluff easier!
Factors Affecting Shih Tzu's Shedding
Diet and Fur Health
Have you ever noticed how your shih tzu's coat changes when you switch up their food? That's because what they eat directly affects their fur health. High-quality dog food rich in proteins and omega-3 fatty acids can lead to a healthier, thicker coat, which means less shedding.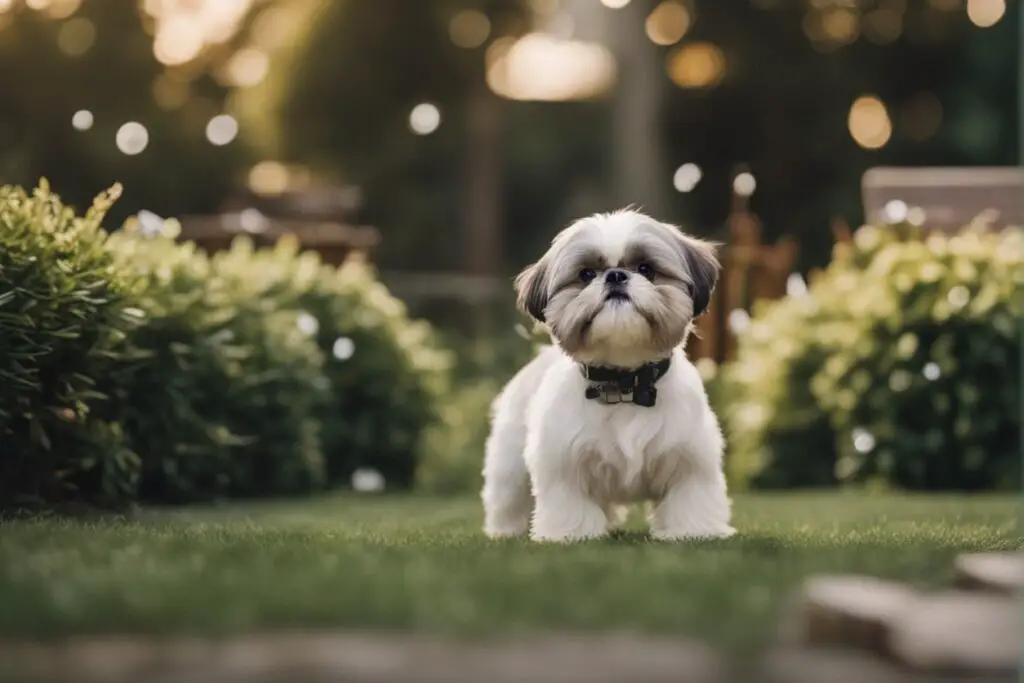 Here are some top-notch dog foods for a healthier coat:
Blue Buffalo Life Protection Formula
Wellness CORE Grain-Free Original Recipe
Canidae PURE Real Salmon & Sweet Potato Recipe
Conversely, low-quality feed with fillers and artificial ingredients can make your puppy's fur brittle and prone to shedding.
Stress and Hair Loss
Like humans, our furry pals also lose more hair when stressed out. So if your Shih Tzu is shedding excessively, it might be time to check if something is stressing them out. Everyday stress triggers include:
Changes in environment or routine
Separation anxiety
Loud noises (like fireworks or thunderstorms)
Remember, a happy pup equals less shed!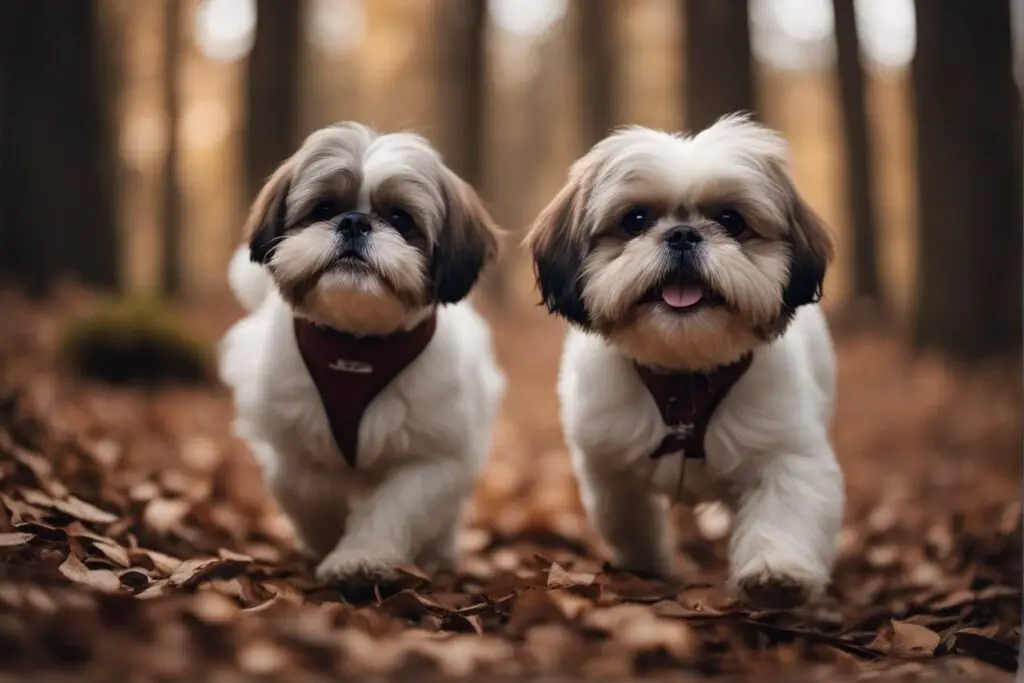 Weather Conditions
Lastly, don't forget that Mother Nature plays her part too! Shih tzus naturally shed more during spring and fall due to changes in daylight hours. It's their body's way of adjusting to the changing weather conditions.
So next time you notice a shed storm from your shih tzu during these seasons, don't panic! It's all part of their natural hair cycle.
Health Issues Impacting Shih Tzus' Coat
Skin Diseases and Hair Loss
Like other dogs, Shih Tzus can suffer from skin diseases such as dermatitis. This condition might lead to abnormal hair loss. It's not just about the question "Do shih tzus shed" but also why they shed.
Dermatitis
Allergies
Hormonal imbalances
The Itch-Scratch Cycle
Allergies often cause itchiness in Shih Tzus. The more they scratch, the more hair falls off. Imagine having a mosquito bite you can't stop scratching – that's how your dog feels!
Hormonal Imbalances and Fur Quality
Hormonal imbalances may also impact a Shih Tzu's fur quality and density. Think of it as their version of a bad hair day…but all over their body!
So, health issues could be the real culprit behind your Shih Tzu's shedding woes. Always consult your vet if you notice changes in your pet's coat or behavior.
Shih Tzus: Hypoallergenic or Not?
Hypoallergenic Claims
Shih Tzus often get tagged as hypoallergenic dogs. But what's the real deal? Well, it's a bit of a grey area. No dog breed is 100% hypoallergenic. That includes our furry friend, the Shih Tzu.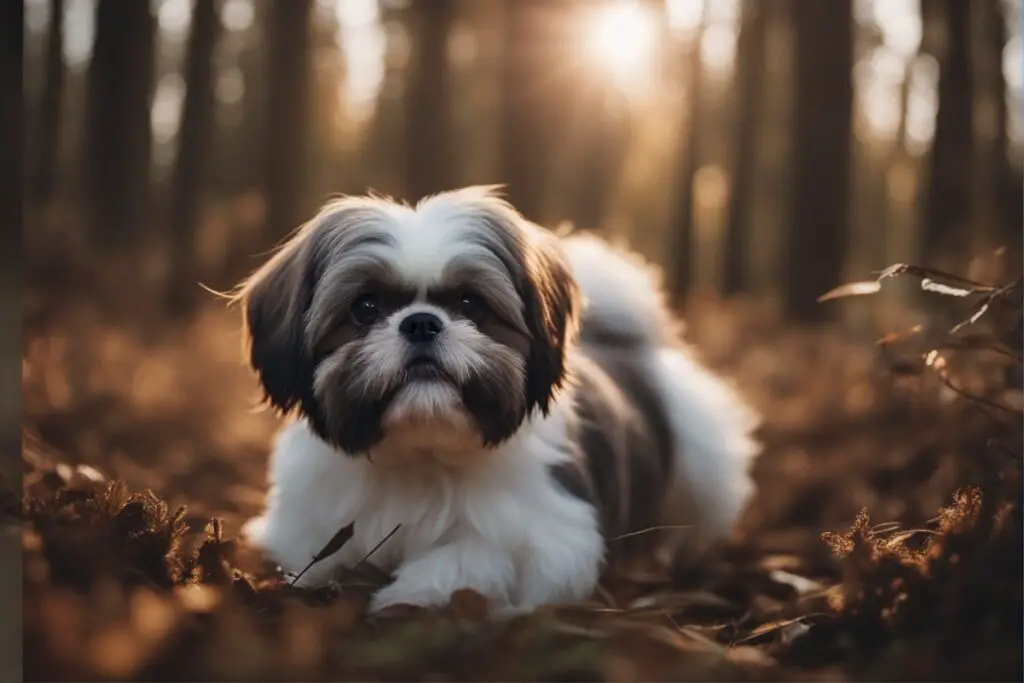 Allergic Reactions and Dander
Most folks think dog hair triggers allergies. Nope! The dander – tiny flakes of dead skin – gets your nose running and your eyes watering. Even though Shih Tzus don't shed much, they still produce allergens like dander.
Here's an interesting fact:
The American Kennel Club states that hypoallergenic dogs may still cause allergies in some people.
Frequent Grooming: A Must-Have
Even with the hypoallergenic tag, grooming Shih Tzus ain't optional—it's essential! Regular baths can help reduce the amount of dander on your pet's coat. Plus, who doesn't love a fresh-smelling pooch?
So, to answer our question—Are Shih Tzus hypoallergenic? Yes…and no. They're better for allergy sufferers than some breeds but remember: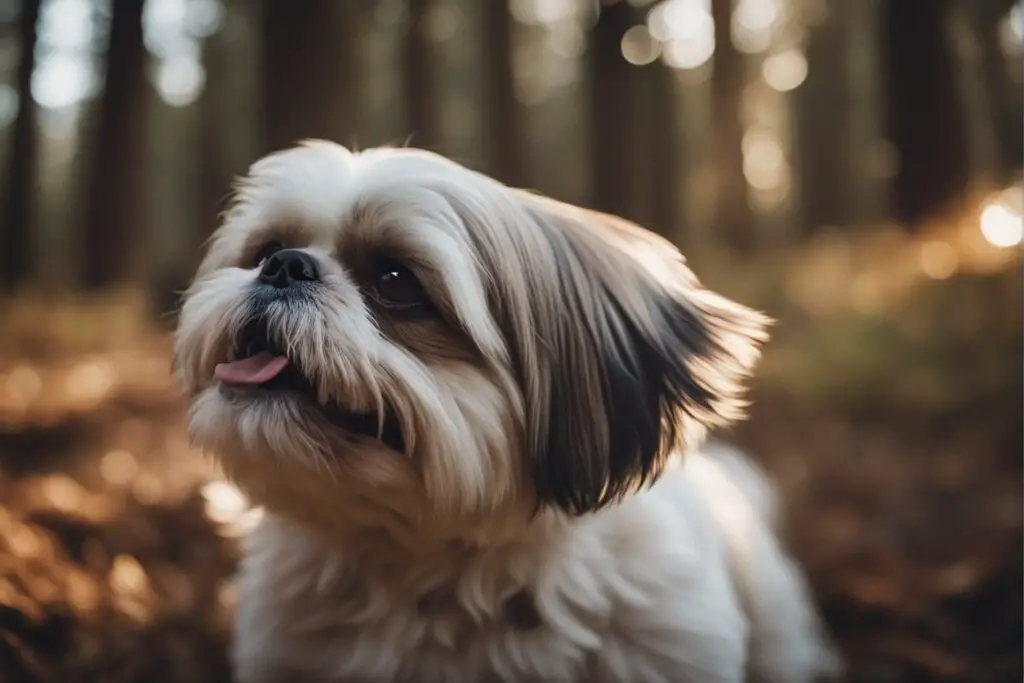 No dog is truly hypoallergenic.
Allergic reactions are usually caused by dander.
Regular grooming is vital to minimize allergens.
And there you have it! Your quick guide to understanding if Shih Tzus are hypoallergenic or not.
Wrapping It Up
Alright, so we've been through the nitty-gritty of Shih Tzu shedding. You now know about their double coat, how often they shed, and how grooming can help keep things under control. You also understand the factors that affect their shedding and potential health issues that could impact their coat. And let's not forget the big question: are Shih Tzus hypoallergenic?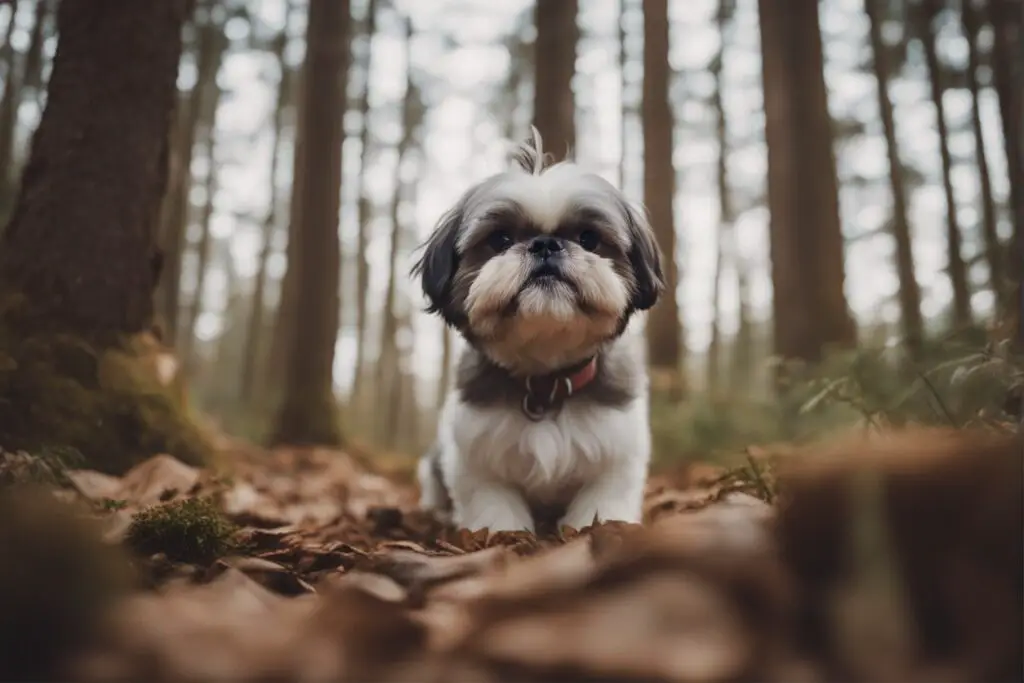 Now you're armed with all this knowledge, it's time to implement it! Get your grooming game on point, and watch for changes in your furry friend's coat. It's all part of being a responsible pet parent, right? So go ahead, show your Shih Tzu some love!
FAQ 1: How often should I groom my Shih Tzu to control shedding?
It would be best if you aimed to brush your Shih Tzu daily to remove loose hair and prevent matting. Regular baths (every 3-4 weeks) also help reduce shedding.
FAQ 2: Are any specific tools recommended for grooming a Shih Tzu?
A slicker brush or comb designed for long-haired breeds is perfect for a Shih Tzu coat. A de-shedding tool can also be helpful.
FAQ 3: Can diet affect my Shih Tzu's shedding?
A balanced diet rich in essential fatty acids can promote a healthy coat and minimize excessive shedding.
FAQ 4: Do puppies shed more than adult dogs?
Usually, puppies will shed their puppy fur before growing their adult coats. This may seem like increased shedding, but it is usually just part of the natural growth process.
FAQ 5: Is my dog's excessive shedding a sign of illness?
Excessive or unusual shedding can sometimes indicate underlying health issues such as skin infections or allergies. If you notice sudden changes in your dog's coat or overall health, it's best to consult a vet.