This little dog got named after the Lion, and this tells us a lot about their personality, and this "little lion" is aptly named. Small in stature but large in the heart the Shih Tzu is a playful and affectionate dog.
What Makes Shih Tzus Playful?
Shih Tzu has a long history, and this holds some clues as to why they are so playful. Many experts believe that the origins of the Shih Tzu get traced back almost 10,000 years. Bred as companion and lap dogs, they have served Chinese Emporers and British Queens.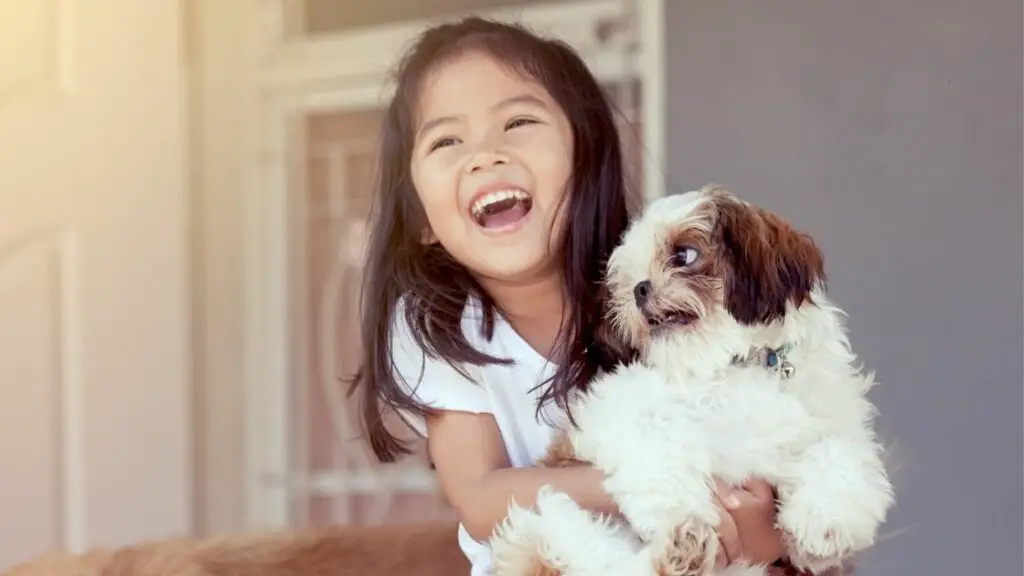 Their intelligent nature makes them easy to train. It is this intelligence that makes them playful and, at times, quite naughty.
What Do Shih Tzus Do That Makes Them Playful?
One of the great things about Shih Tzus is that they are good at matching your mood. They are not very demanding when it comes to exercise or a daily routine. So they are happy to go with the flow with you are just watch some TV is that's what you want.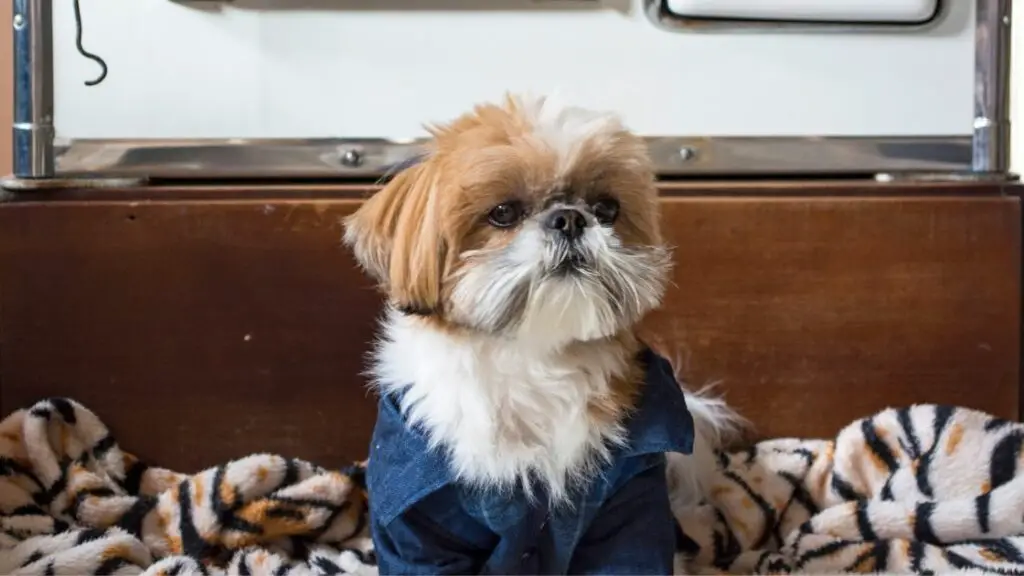 As they spend so much time with their owners, they tend to pick up a lot of their owner's traits. This trait mirroring adds a playful aspect to your relationship with your dog.
If you leave your Shih Tzu alone too often, this playfulness can turn to naughtiness. Bored Shih Tzus are famous for stealing shoes, chewing household items, and general mayhem.
Games to Play With Your Shih Tzu
You can focus your Shih Tzus playfulness by playing some games with him. Not only will this keep your dog mentally challenged, but it is also a great bonding exercise.
Here are some games to play:
Hide the Treat. Hise the treat is a great training exercise as it rewards good behavior. Tell your dog to stay, then hide some treats nearby. Your dog can then sniff them out and get the gifts.
Bubble Fun. Shih Tzus love chasing bubbles. It is an effortless way to tire them out. Ten minutes of chasing bubbles, and they will be ready for a long nap.
Pull Games. Like all dogs, Shih Tzus love a good tug of war. This can get done with a rag or a piece of rope. There are also tug of war toys that will stick to the floor so they can play alone.
Water. If you have a back yard and a sprinkler, then you have the perfect fun time for your dog during the warmer months. Shih Tzus love playing around water and love to cool off when it is warm.
Obstacle Course. Setting up an obstacle course in your home or backyard is a great way to play with your Shih Tzu. These little guys are surprisingly fast and agile, and love to jump through hoops for you.
Go for a walk. Shih Tzus don't need a long walk. However, a short walk through an exciting or new place will keep them happy.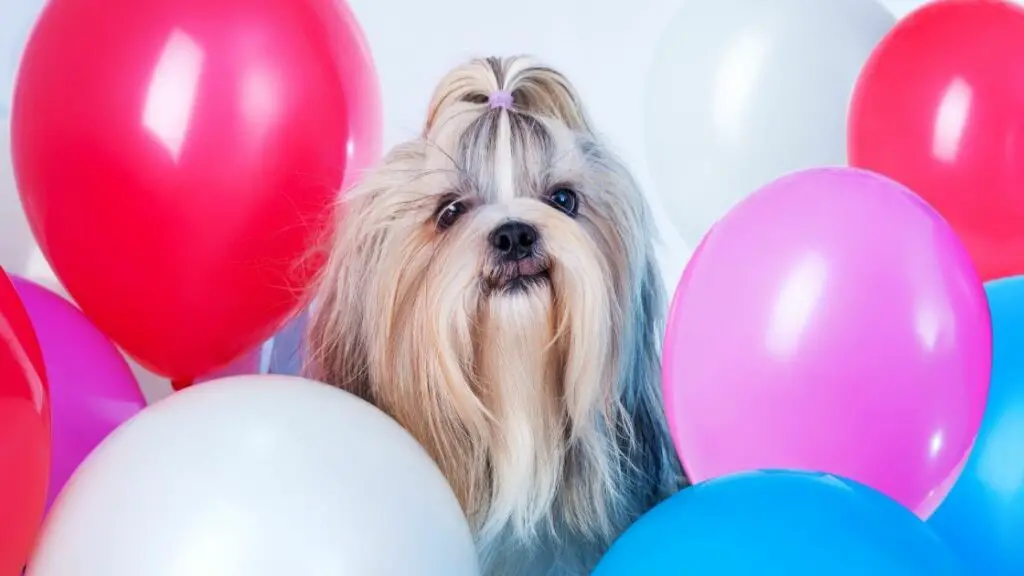 These activities, with some long stretches of watching TV on the couch with you, will keep your Shih Tzu very happy.
Shih Tzus are playful and intelligent companion dogs. If you have a story about your playful Shih Tzu, please add it in the comments section below.